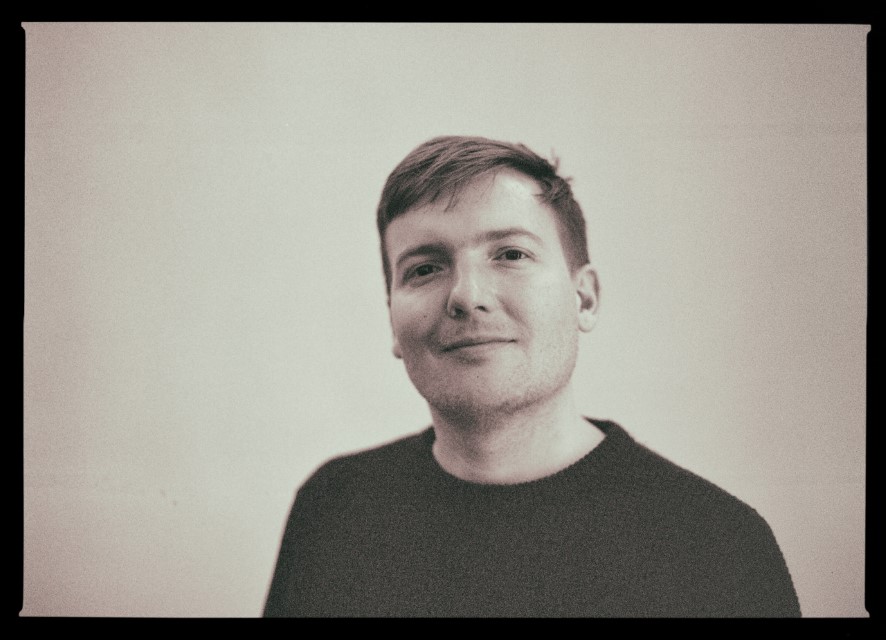 I'm a poet and short story writer based in Bristol, UK, whose work has appeared in Neon Magazine, Nine Muses Poetry as well as the Lies, Dreaming podcast. My first poetry chapbook, Our Voices in the Chaos, was published by Selcouth Station in October 2019. I have a number of other books available, including three that are free to download. Please see the menu above. On this website, I maintain a blog about writing, art and politics as well as any other random topic. Often I scrawl over newspapers to create erasure poetry
When not writing, I enjoy dancing badly at gigs, attempting to grow vegetables and taking photos. I understand a very, very small amount of what is going on in the world.
You can follow me on Twitter, Instagram, Facebook and & Goodreads if you want.
Or you can contact me here. I'm available for readings, commissions or anything else.
---
Or subscribe to updates via RSS

24 Nov 2020
Connecting…
ALI has joined the conversation
Connecting…
JULIA has joined the conversation
JULIA
Good afternoon, you're through to Julia. How can I help you?
ALI
It's all so bright.
JULIA
What is?
ALI
So bright!
JULIA
Ok.
…
You're on the technical live chat. Is there an issue I can help you with?
ALI
It's broken.
JULIA
What is?
ALI
Make it stop.
JULIA
Ok, I am here to help you.
ALI
Make it stop!
JULIA
I will endeavour to help you as much as possible.
ALI
Help!
JULIA
I understand it is difficult.
ALI
It is-
JULIA
But I need you to describe the problem to me.
ALI
OK.
…
JULIA
Can you do that?
ALI
Yes, sorry. It's just… it's too much, you know?
JULIA
I understand.
ALI
You do?
JULIA
I do. It's overwhelming.
ALI
Ok, right.
…
JULIA
Are you still there?
ALI
I am. Sorry.
JULIA
What's the problem?
ALI
It's my stimplant. It's broken.
JULIA
OK sorry to hear that. Sometimes there are defects, but here at Phaethon we do our best to eliminate them. How can I help?
ALI
The man in the shop never said this would happen. He lied to me.
JULIA
OK, which shop?
ALI
It was ages ago, I can't remember. He lied to me though. He said I would be safe. Why would he lie to me? That's not fair.
JULIA
So it isn't responding at all?
ALI
Nothing but darkness.
…
Do you know how lost I feel? How alone and alien? I had to dig out my old computer to make this call. I couldn't just dial you up in my head like usual. There was no friendly voice to reassure me. The world was so dark and quiet. I had forgotten about the endless night.
JULIA
That doesn't sound good.
ALI
I didn't even think you would still have a live chat. I thought these sorts of things died ages ago.
JULIA
We maintain the service for times like this.
ALI
I'm glad you do. I don't know what to do. How to fix it. Why does the world look like this? It's horrible. What we've done to the planet. No wonder everyone has a stimplant.
JULIA
We do have some customers who don't have stimplants as well.
ALI
Really?
JULIA
Indeed. So we maintain this line for them.
ALI
Wow
…
How old fashioned.
JULIA
We believe in giving our customers choice.
ALI
Urgh. I don't know how they cope. To constantly look at that dark sky. This has been broken for half an hour and I'm struggling.
JULIA
Ok, so it happened half an hour ago?
ALI
That's right.
JULIA
Can you describe what happened?
ALI
I can try.
JULIA
Thank you.
ALI
I was involved in my favourite soap. I was watching the action from the corner of the room. Some people prefer to move about the set but I guess I'm a bit old fashioned and prefer to stay in one place you know?
JULIA
However you prefer to enjoy the stim-casts is up to you.
ALI
Thanks. I like that though. Got into a routine with it.
JULIA
So you were using the stimplant in full immersion mode?
ALI
That's right. In my room.
JULIA
Then what happened?
ALI
I had just got to the part where Jazz was about to admit to her affair with Rob, when she stopped. I thought it was a dramatic pause at first so I waited it out. After a couple of moments I thought, no something is wrong here. So I moved around the scene. They were frozen, completely frozen in place. Then Rob's face started to melt and I thought, that's not right that, it seemed really wrong, then there was this terrible noise that split my head, like a screech or something but more electronic.
JULIA
OK.
ALI
Then my whole vision went black. It was like falling asleep or something, but without the usual relaxing music from the stimplant. It was like being disconnected from all of reality. Then I opened my eyes and I was sat in my chair in my shitty bedsit. There was nothing around me, no usual heads up information. I didn't even know the time. More than that, all my usual filters were gone. No SummerSun™. No Beautyify™. Even no TidyMeUp™. So it all felt a bit overwhelming. Sorry if I was disoriented when I spoke to you, it's just that I'm not used to reality unfiltered like that.
JULIA
Right OK. So it just went black?
ALI
That's right. Was this what the world was like before the stims? I can't remember how I ever got on without it.
JULIA
Yes, it was.
ALI
It's awful. Who would want to live in reality?
JULIA
Well, people didn't have any choice.
ALI
I guess not. Still, it's horrible. Urgh. So dark and cold.
JULIA
Ok, I'm going to have to remotely access the stimplant. Would that be OK?
ALI
Yes.
JULIA
I need you to type "I agree to Phaethon Lab having remote access to my Stimplant."
ALI
Ok. I agree to Phaethon Lab having remote access to my Stimplant.
JULIA
Thank you.
…
I'm just accessing it now.
ALI
Do you know what's in my bedsit?
JULIA
If I get it working I'm sure I'll be able to see.
ALI
Just a shitty bed, a cabinet and a bathroom off to one side. That's it. My whole life fits in here. It's pathetic.
JULIA
Okay, accessing it now.
ALI
I've wasted my life in a fantasy world. Sure, there's no sun anymore, but at least it's real life you know?
JULIA
Let's see if I can get it back up and running.
ALI
Ok.
…
Oooh. That tingles!
JULIA
Can you tell me what you're experiencing?
ALI
I have pins and needles all down my neck.
JULIA
Hmm.
ALI
They are really quite intense.
JULIA
OK.
ALI
Like, almost painful. Is that meant to be happening?
JULIA
My apologies for the inconvenience. How about now?
ALI
That's better, they've gone.
JULIA
Good. I'm just adjusting some settings.
…
ALI
How did I end up here? The stimplant was only meant to be something I used occasionally. Now I never emerge from it.
JULIA
How about now?
ALI
Now my whole vision is shades of red.
JULIA
Red? Are you sure?
ALI
Yes, definitely red.
JULIA
Oh.
ALI
Is that right?
…
Hello?
JULIA
No, it should not be doing that.
ALI
Oh no.
JULIA
No need to panic.
ALI
Ok?
JULIA
I just need to adjust a few settings.
ALI
OK.
JULIA
How about now?
ALI
That's better.
JULIA
Has it stopped?
ALI
Yes.
JULIA
Vision back to normal?
ALI
Yes.
JULIA
Ok.
ALI
What's going on?
JULIA
I'm just checking a few things.
ALI
What sort of things?
…
Julia? Are you there?
… It's cold here. My room is so drab and grey. There's no light outside.
JULIA
Apologies for the delay. OK, I've just tried a manual override and no luck.
ALI
Oh.
Right.
JULIA
That means your stimplant has unfortunately, seriously malfunctioned.
ALI
Oh no.
JULIA
You will need to report directly to the nearest Phaethon shop, where you will be administered a general anaesthetic and the stimplant will be taken out.
ALI
It hurt so much last time.
JULIA
They have improved the procedure.
ALI
Nah, I don't want it.
JULIA
I'm sorry?
ALI
I know my room is cold and drab. I know it's horrible and tiny and there's no sun any more and that sucks for sure. I'm freezing for the first time in ages. My skin has goosebumps all over it. Tiny little pinpricks all over my skin. From here, I can see outside my window. Yes, it's mostly smog. Yes, I can't see a lot in the darkness. But it's there. The whole world, spread out in front of my window. It's not perfect at all. Nothing is. But it's real. It makes a change to experience reality, unfiltered. I was scared at first, but that is because I wasn't used to it. I've got more used to it now. I want to feel the wind on my skin. That's what I want now. So no, I'm not going to get a new stimplant. I'm going to experience reality for the first time in years.
JULIA
Ok. Does it help that you will be able to get the latest model for a nominal payment of £50?
ALI
£50?
JULIA
As a loyal, long-term customer of Phaethon Labs I can arrange a credit for you.
ALI
No, thank you.
JULIA
The newest model has new software with the highest resolution and clarity.
ALI
I'm not interested. I want to go and experience the world as it really is. I want to be free from distraction for the first time in years.
JULIA
There are new filters.
ALI
…
Really?
JULIA
Oh yes, a whole new range of experiences. The technology has come a long way since you had your stimplant put in. You want to feel the wind? This is indistinguishable from the real wind. Better in many ways.
ALI
Hmm.
…
Only £50 did you say?
JULIA
For the newest model of stimplant, yes.
ALI
The newest model did you say?
JULIA
The newest model.
ALI
Wow. Um. I mean. I guess reality can wait.
JULIA
Are you sure?
ALI
Yeah, for £50 I'd be a fool not to.
JULIA
OK.
ALI
I had the stimplant up to this point, didn't I? I'm sure I can carry on with it.
JULIA
Great. After all, you wouldn't want to miss out.
ALI
I wouldn't want to miss out on the latest technology would I?
JULIA
I can book an appointment for you in the next half an hour.
ALI
Um.
…
Ok then.
JULIA
Great, that's all sorted for you. I've sent the details by email.
ALI
Thank you.
JULIA
Was that it?
ALI
That's it. You've been very helpful.
JULIA
No problem. We at Phaethon Labs hope you have a wonderful day.
ALI has left the conversation.
20 Nov 2020
This a new series where I interview poets about their process and writing in reference to a single poem. Today we have Pauline Sewards, a fantastic poet I met through her night Satellite of Love. I'd urge you to buy *Today we are discussing one of the poems from her debut collection. Spirograph, published by Burning Eye books.
---
Pride
Mary says she didn't know what a rainbow flag was
until a woman with a glorious voice raised one at the Albert Hall.
She said she was just a fat queer from Kansas, Mary says
with love and wonder in her voice.
Like all of Mary's conversations this is repeated a lot,
like turns of a hamster wheel over and over
She couples it with the comments that made her feel sick,
complaints of bias by 'appalled', 'outraged' and 'offended'
who hated the way jingoism at the Prom was tempered
by music titled 'Woke' and 'For Democracy'
hated most that tiny smiling woman who enunciated every syllable
and opened her scarlet mouth to let her voice out on wings.
Mary says she knows what Blake meant when he wrote 'Jerusalem'
that it isn't for the Union Jacks and the Brexiters
She calls him William Morris by mistake, but she's utterly sincere.
Repeats herself so much, can hardly get out of her sitting room,
where not a lot happens except on TV.
Mary's granddaughter thinks she repeats her stories
because they are telling something she can't directly say.
A memory of when news was whispered adult conversations,
valve radios broadcasting sonorous voices,
rumours of Kristallnacht and jackboots, gas masks, blackout curtains,
screeching sirens, spitfires crossing miles of sky.
As leaves fall from the trees,
Mary watches the Prom with her granddaughter.
A vase of gladioli comes into bloom like lipstick flowers,
and Jamie Barton hits that high note,
somewhere over the rainbow.
** *D- This poem is a vivid portrait of Mary. What inspired you to write about her?
P- She is an older person who doesn't conform to stereotypes. I liked her ability to be moved by the singer's voice and to be curious about the rainbow flag.
D- Yes and the poem is full of detail about her. How long did you take from meeting her to writing about her- was it an instant idea or did it take a bit longer?
P- Fairly instant, I redrafted the poem a few times and took it to the stanza group I belong to for comments. The group is always helpful and perceptive.
D- What changed when you were redrafting?
P- In this poem it was mainly the syntax. Trying to express the ideas in a less clumsy way. Issues such as tenses, time and punctuation are definitely my weak points and it helps to discuss with others.
D- Did you know it was going to be part of your collection when you wrote it?
P- I think so. But it was mainly written to celebrate Mary and a particular time in her life.
D- It definitely does that! Has Mary read or heard it?
P- Interesting question. I haven't shown it to her. She is less fictionalised than some of the people I've written about. I may show her one day.
I always think that when I write about people I'm actually writing about my reaction to them, which makes it acceptable. I hope so. When I write about people I've met through work it is never a direct account and it would be a mixture of several people, so a fictional creation.
D- That's really interesting and a different approach. Is writing this poem different to your usual process then, as you didn't fictionalise her as much?
P- I think there is a continuum of writing about real people and keeping it more distant. Redrafting is often part of that. An important aspect of Mary that I haven't mentioned yet is her sense of history and the uncomfortable parallels between her childhood and the rise of the far right today. I think that's buried in the poem.
D- Yes I can see that, especially with the title which could be either the pride flag or the right wing nationalism, and the echoes of the way in that penultimate stanza.
Have any other interpretations come up since you wrote it, especially in the different context of your collection?
P- Mainly that the rainbow flag became a popular symbol in 2020 whereas in 2019 it was primarily a powerful symbol of queerness. I like that I couldn't have predicted that when I wrote the poem. Sadly the concerns re right wing nationalism haven't changed, although Mary will be jubilant about US election result.
D- Thanks so much for your answers and attention! It's been really great
P- Thanks David for your great questions and giving me this space to chat! *** Pauline is a Bristol based poet currently relocated to the Lincolnshire coast. Before the lockdown she was part of the team that ran Satellite of Love poetry and spoken word events in Easton, Bristol. Her second collection Spirograph was published by Burning Eye Books in September 2020 and is available direct from Burning Eye website or for signed copies go to Pauline's Big cartel site - psewards.co.uk.
Facebook- This is the Band.
17 Nov 2020
This is the start of a new series where I interview poets about their process and writing in reference to a single poem. I'm delighted to start with Barry Hollow, a fantastic poet and all round great bloke who I met through Bristol Tonic.
---
Faith, Hope and Flames of Indifference
you are recently deceased again brother
rested in peace
I always hope, to not let you burn and feel
the lights go out
in your mother's cavernous heart and
creation inspires cremation
out of ashes, charcoal drawn
from the devouring fire once more,
as a circle of birth and destruction
I sing, I am caught in your gravity, and
you must be exalted, so
do not tell me that
I should never meet my idols and
tell me to beware of false idols, as you were my idol,
as we were womb-bonded, you
taught me many lessons
your ego and temper, oblivious,
so perfectly obvious to me. I remember
I never thought I'd be a father, it was
with examples, you moulded me and
I followed as a barefoot pilgrim, bestowed
dedication, given with soles worn through,
with bleeding and open eyes, yet blind
as a disciple, giving faith
as a subject for acceptance, my only care was
receipt of your attention
---
D: What a poem to kick this series off! It feels confessional and autobiographical, what was your initial impulse for writing it?
B: It is both of those things. I've been trying to experiment on being abstract but also switching to be being clearer and more 'honest' in my writing. The hope is to avoid the trap of writing in the same style too often.
D: As part of the experimentation do you revise your poems a lot? How many revisions and changes did this piece have?
B: I have a real mixed bag of editing processes. Sometimes I do a free write, then leave a piece alone for a while. Other times, when working in a form, I have an original idea and work it and hone it until it's in an acceptable first draft, then review it a bunch many times and tweak as I go. This one was written for a poetry competition to write a reverse poem and I only had 72 hours. This one was also peer reviewed and edited a couple of times. This is probably v3.
D: Your approach to writing is very varied, do you have a routine or do you write when inspiration strikes?
B: I definitely write more when inspiration strikes me. However, as I'm new to the poetry game, I often have a book of some sort on different poetry writing practices on the go, so have been know to try these different exercises out, using my poetry notes to frame it. Also committing to different projects also helps give some structure and deadlines to help motivated me!
D: How has your interpretation of the poem changed? Have your feelings about it changed at all?
B: It's a poem I wrote while the emotion behind it was still quite raw. I feel I've moved on somewhat but because it's more obviously autobiographical than some of my poems, I still wonder about any consequences. That said, I still stand by it as a record of what I wanted to convey. That's something I'd like to ask of other poets; Can you forever stand by your poem?
D: I'm not sure! Maybe I'll ask the next poet. Barry, thanks so much for doing this.
---
Raised in Ayrshire, Barry's poetry often features a sprinkling of old Scots. This can be seen in a variety of poetry journals and anthologies. He has a pamphlet length collection within - Symphonies of the Wild Hearted - by A.B. Baird Publishing, available on Amazon or direct from the publisher. Barry has been featured on BBC Radio Bristol, Bristol Festival of Literature and hopes to gain more experience of the live spoken word scene in the near(ish) future.
Instagram - @thehollowgram Twitter - @barryhollow