I've made this book free, see download links below.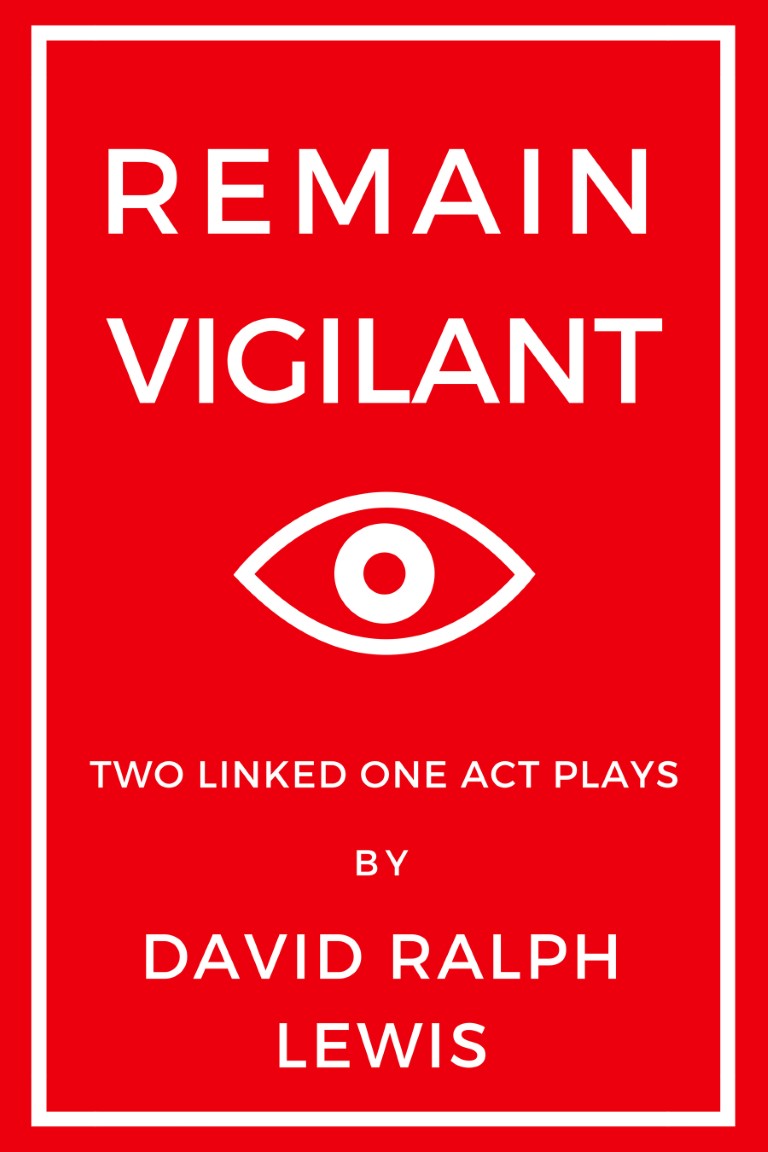 The system is set up to catch criminals, not to make them.
Remain Vigilant is two linked one-act stage plays, both set in the same secret government organisation that deals with surveillance. Both plays show the paranoia that comes from watching the nation as well of the madness of any large office. They are linked together, telling the story of one organisation, but they are both stand-alone and can be performed separately.
In the first play, The Watchful Eyes, Kieran teaches new recruit Edwin the advantages of surveillance whilst on his lunch break. But they are continually interrupted by colleagues from other departments, like the sadistic Warren, and Edwin has another agenda. A tense thriller where no one is as they seem and no one can be trusted. Suitable for a cast of four men.
In the second play, Paper Trail, a data entry-clerk is asked to find a file in the basement. A simple request leads to madness as he stumbles on Yvonne and Pam, who have not had outside company for some time. They will not let someone from upstairs escape easily. A dark, grotesque comedy suitable for a cast of three, two woman and one man.
Download
---